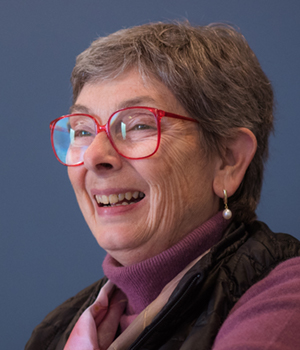 Susanne E. Churchill, Ph.D.
Executive Director, DBMI
Instructor in Medicine, Brigham and Women's Hospital
10 Shattuck St Boston MA 02115
Susanne Churchill received her PhD from Boston University School of Medicine and did her postdoctoral training at Harvard Medical School in the field of cardiovascular and renal physiology, progressing to instructor and lecturer. She co-founded the Institute for Circadian Physiology in Boston, where she served as chief operating officer while continuing her research in space medicine and teaching. She returned full time to HMS to serve as director of sponsored programs administration and subsequently was appointed associate dean for research. Churchill next joined forces with Isaac Kohane to lead the successful Informatics for Integrating Biology and the Bedside (i2b2) National Center for Biomedical Computing at Partners HealthCare as its executive director and principle investigator of the educational core. She joined DBMI in 2015 as executive director of the department, executive director of the Big Data to Knowledge (BD2K) Center of Excellence, executive director of the N-GRID (neuropsychiatric genome-scale and RDoC-Individualized domains) Center of Excellence in Genome Science and program director for the long-running Summer Institute in Biomedical Informatics (SIBMI). Churchill is also an instructor in the Channing Division of Network Medicine at Brigham and Women's Hospital.