Can AI Accelerate Precision Medicine?
---
Conference speaker bios below in alphabetical order
Regina Barzilay
Gabriel Brat
Arnaub Chatterjee
George Church
Andy Coravos
George Daley
Matthew De Silva
Ken Ehlert
Kadija Ferryman
Isaac Kohane
Kimberly LeBlanc
Matt Might
James Ostell
Shez Partovi
David Shaywitz
Christine Tsien Silvers
Jim Tananbaum
Timothy Yu
Jonathan Zittrain

Regina Barzilay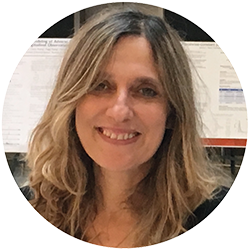 Regina Barzilay is a professor in the Department of Electrical Engineering and Computer Science and a member of the Computer Science and Artificial Intelligence Laboratory at the Massachusetts Institute of Technology. Her research interests are in natural language processing. Currently, she is focused on bringing the power of machine learning to oncology. In collaboration with physicians and her students, she is devising deep learning models that utilize imaging, free text, and structured data to identify trends that affect early diagnosis, treatment, and disease prevention. She is poised to play a leading role in creating new models that advance the capacity of computers to harness the power of human language data.
Professor Barzilay is a recipient of various awards including an NSF Career Award, the MIT Technology Review TR-35 Award, Microsoft Faculty Fellowship and several Best Paper Awards in top NLP conferences. In 2017, she received a MacArthur fellowship, an ACL fellowship and an AAAI fellowship. 
Barzilay received her MS and BS from Ben-Gurion University of the Negev, her PhD in Computer Science from Columbia University, and spent a year as a postdoc at Cornell University.

Gabriel Brat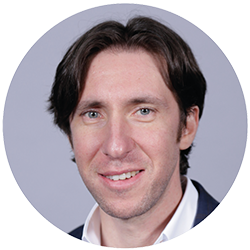 Gabriel Brat is a trauma surgeon and informaticist at Harvard Medical School and Beth Israel Deaconess Medical Center. Dr. Brat has a broad research focus on informatics tools to improve surgical outcomes. His interests include clinical decision support to optimize surgical opioid prescribing as well as leveraging large-scale database and machine learning models to inform surgical planning and improve outcomes.  As the co-founder of a successful venture-backed machine learning and computer vision company, he now teaches health IT innovation at the medical school and mentors several digital health startups.  Gabriel has an undergraduate degree in bioengineering and a graduate degree in public health and biostatistics from the London School of Hygiene and Tropical Medicine. He completed his medical training at Stanford University and his surgical residency at Johns Hopkins Hospital.

Arnaub Chatterjee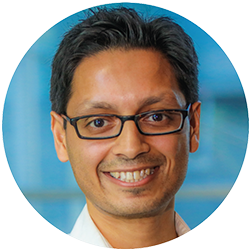 Arnaub Chatterjee is Senior Vice President of Product and Ecosystem at Acorn AI, a Medidata Solutions company. Medidata is a global provider of cloud-based and analytic solutions in life sciences and in his role, he is driving efforts around the development, go-to-market, and delivery of capabilities that help life science clients accelerate their innovation. In addition to his role at Medidata, he also serves as Teaching Associate in the Department of Health Care Policy at Harvard Medical School and Lecturer in the Department of Policy Analysis and Management at Cornell University.
Prior to Medidata, Arnaub was Senior Expert/Associate Partner in the Pharmaceutical and Medical Products group at McKinsey & Company, where he advised pharmaceutical and technology companies on a range of topics, including entering new markets, utilizing novel data and analytics and digital transformation. Before his time at McKinsey, he served as Director of Merck's Data Science and Insights group where he led ventures and partnerships for Merck's outcomes research group to power R&D and commercial activities. He previously served in the Obama Administration as an advisor to former Chief Technology Officers Todd Park and Bryan Sivak at the U.S. Department of Health and Human Services (HHS). He also worked in the Office of the Secretary at HHS as a lead policy analyst on healthcare fraud and abuse initiatives around the Affordable Care Act. Prior to government service, he spent a number of years as a strategy consultant at Deloitte Consulting, supporting pharmaceutical companies on health technology strategy.
His work has been published in journals such as the Harvard Business Review and Nature and he has presented at conferences ranging from South by Southwest to the American College of Cardiology. He sits on the board of the College of Human Ecology at Cornell University. He holds graduate degrees in health administration (MHA) and public administration (MPA) from Cornell University and received his undergraduate degree from the University of Michigan. He is a native of Minnesota but presently resides in Boston with his family.

George Church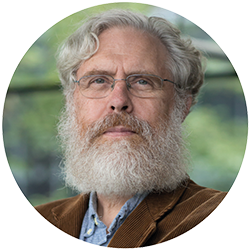 George M. Church, PhD '84, is professor of genetics at Harvard Medical School, a founding member of the Wyss Institute, and director of PersonalGenomes.org, the world's only open-access information on human genomic, environmental, and trait data. Church is known for pioneering the fields of personal genomics and synthetic biology. He developed the first methods for the first genome sequence & dramatic cost reductions since then (down from $3 billion to $600), contributing to nearly all "next generation sequencing" methods and companies. His team invented CRISPR for human stem cell genome editing and other synthetic biology technologies and applications – including new ways to create organs for transplantation, gene therapies for aging reversal, and gene drives to eliminate Lyme Disease and Malaria.  Church is director of IARPA & NIH BRAIN Projects and National Institutes of Health Center for Excellence in Genomic Science.  He has coauthored 450 papers, 105 patents, and one book, "Regenesis". His honors include Franklin Bower Laureate for Achievement in Science, the Time 100, and election to the National Academies of Sciences and Engineering.

Andy Coravos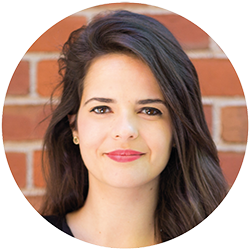 Andy Coravos (@andreacoravos) is the CEO/co-founder of Elektra Labs, building a digital medicine platform with an initial focus on digital biomarkers for decentralized clinical trials, and a Member of the Harvard-MIT Center for Regulatory Sciences. Formerly, Andy was a Entrepreneur in Residence at the FDA working in the Digital Health Unit (DHU), and focusing on the Pre-Cert program and policies around software and AI/ML. Previously, she worked as a software engineer at Akili Interactive Labs, a leading digital therapeutic company. Before grad school, Andy worked at KKR, a private equity firm, and at McKinsey & Company, a management consulting firm, where she focused on the healthcare industry.
She serves on the Board of the Digital Medicine (DiMe) Society, and she's an advisor to the Biohacking Village at DEF CON. Andy writes about software/tech, digital medicine, data privacy and governance rights, and more on her blog. Her work has been published in WIRED, Quartz, Nature npj Digital Medicine, Journal of Medical Internet Research (JMIR) and more.

George Daley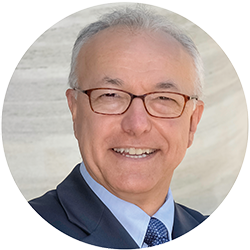 George Q. Daley, MD, PhD, is Dean of Harvard Medical School, Caroline Shields Walker Professor of Medicine, and Professor of biological chemistry and molecular pharmacology at Harvard Medical School.
Daley's research focuses on stem cells, cancer and blood disorders. He received his bachelor's degree, magna cum laude, from Harvard (1982), a doctorate in biology from MIT (1989), where he worked with Nobel laureate David Baltimore, and his medical degree from Harvard Medical School (1991), summa cum laude.
Daley pursued clinical training in internal medicine at Massachusetts General Hospital, where he served as chief resident (1994–1995), and a clinical fellowship in hematology/oncology at Brigham and Women's Hospital and Boston Children's Hospital.
He was a founding member of the executive committee of the Harvard Stem Cell Institute, and served as president of the International Society for Stem Cell Research from 2007 to 2008 and as its clerk from 2012 to 2015. He anchored the special task forces that produced the society's guidelines for stem cell research (2006) and clinical translation (2008) and their subsequent revisions and updates (2016).
Daley has been elected to the National Academy of Medicine, the American Society for Clinical Investigation, the American Association of Physicians, the American Pediatric Societies, the American Academy of Arts and Sciences and the American Association for the Advancement of Science.
Daley was an inaugural winner of the National Institutes of Health Director's Pioneer Award for highly innovative research and has received the Judson Daland Prize from the American Philosophical Society for achievement in patient-oriented research, the E. Mead Johnson Award from the American Pediatric Society for contributions to stem cell research, and the E. Donnall Thomas Prize of the American Society of Hematology for advances in human induced pluripotent stem cells.

Matt De Silva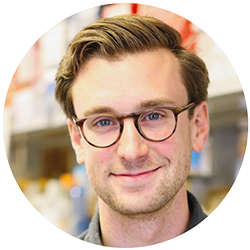 Matt De Silva is Notable's Founder and CEO. Notable is accelerating the process of determining which drugs or combinations of drugs are most likely to be effective for cancer patients. Over the past 5 years, they have built an automated laboratory that rapidly evaluates thousands of drug combinations on cancer cells relative to healthy cells. Their innovative platform seamlessly integrates biology, hardware, and software.
Notable was founded in 2014 by Matt in an effort to find treatment options for his father who was diagnosed with Glioblastoma Multiforme, a deadly stage 4 brain cancer.

Ken Ehlert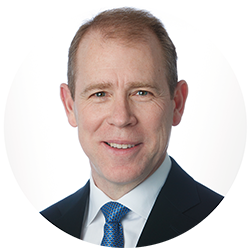 As the Chief Scientific Officer, Ken leads UnitedHealth Group's Research & Development function, an innovation engine aimed at positively impacting patient health on a global scale. These R&D efforts are driven by math, data, and clinical science, but also focus on the human connections required to understand, manage, and prevent the chronic diseases that afflict nearly half of the world's population. Ken has worked with UnitedHealth Group since 2004 and became the Chief Scientific Officer in 2017. Previously the co-founder and CEO of Savvysherpa, Ken has spent his career building products and businesses that improve the healthcare system.

Kadija Ferryman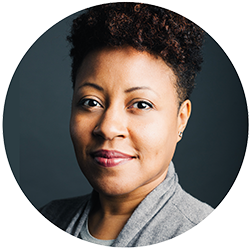 Dr. Kadija Ferryman is a cultural anthropologist who studies the social, cultural, and ethical dimensions of health information technologies. She is currently a Researcher and Mozilla Fellow at the Data & Society Research Institute in New York where she leads the Fairness in Precision Medicine research study, which examines the potential for bias and discrimination in predictive precision medicine. Ferryman was previously a policy researcher at the Urban Institute where she studied urban redevelopment, specifically the impacts of housing and neighborhood on the well-being of children, families, and older adults. Dr. Ferryman is a member of the Institutional Review Board for the All of Research Program, and has published research in journals such as Journal of Health Care for the Poor and Underserved, European Journal of Human Genetics, and Genetics in Medicine. She earned a BA in Anthropology from Yale University, and a PhD in Anthropology from The New School for Social Research. 

Isaac Kohane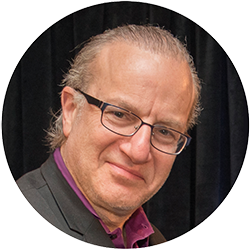 Isaac (Zak) S. Kohane, MD, PhD, is the inaugural Chair of the Department of Biomedical Informatics and the Marion V. Nelson Professor of Biomedical Informatics at Harvard Medical School. He served as co-author of the Institute of Medicine Report on Precision Medicine that has been the template for national efforts. He develops and applies computational techniques to address disease at multiple scales: from whole healthcare systems as "living laboratories" to the functional genomics of neurodevelopment with a focus on autism.
Over the last 30 years, Zak's research agenda has been driven by the vision of what biomedical researchers could do to find new cures, provide new diagnoses and deliver the best care available if data could be converted more rapidly to knowledge and knowledge to practice. In so doing, Kohane has designed and led multiple internationally adopted efforts to "instrument" the healthcare enterprise for discovery and to enable innovative decision-making tools to be applied to the point of care. At the same time, the new insights afforded by 'omic-scale molecular analyses have inspired him and his collaborators to work on re-characterizing and reclassifying diseases such as autism, rheumatoid arthritis and cancers. In many of these studies, the developmental trajectories of thousands of genes have been a powerful tool in unraveling complex diseases.
Zak's i2b2 project is currently deployed internationally to over 120 major academic health centers to drive discovery research in disease and pharmacovigilance (including providing evidence on drugs which ultimately contributed to a boxed warning by the FDA). Zak also currently leads four NIH-funded projects that cut across the entire agenda: 1) a Center for Excellence in Genomic Science to study neuropsychiatric disease at multiple levels, from molecular characterization of induced neurons obtained from fibroblasts of patients to automated classification of the textual component of their electronic medical record; 2) the Coordinating Center for the Undiagnosed Disease Network, where patients with rare and unknown diseases are provided with combined clinical and molecular diagnoses in a nationally-scaled infrastructure so that they can see the right expert with all their relevant data at hand; 3) a Center for Excellence in Big Data to Knowledge to both create a nationally scaleable research data-sharing infrastructure and demonstrate its use for neurodevelopmental diseases, and 4) the Network of Enigmatic Exceptional Responders (NEER), to study those individuals who have responded seemingly miraculously to cancer treatments across a large number of cancers using the full range of measurement types, from -omics to electronic health records to personal questionnaires.

Kimberly LeBlanc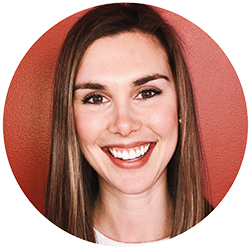 Kimberly LeBlanc is a genetic counselor and the Associate Director of Research Operations at the Undiagnosed Diseases Network (UDN) Coordinating Center in the Department of Biomedical Informatics at Harvard Medical School. The UDN Coordinating Center oversees the activities of the UDN, a network of clinical sites and research cores that evaluate patients with difficult-to diagnose conditions. As part of the UDN Coordinating Center, Kimberly supervises the direct interactions with participants, including helping participants navigate the UDN application, evaluation, sequencing, and research process. Kimberly also works with investigators from the sites and cores to develop network-wide clinical and participant engagement protocols. Kimberly received her Master's degree in Human Genetics and Genetic Counseling from the Stanford University School of Medicine.

Matt Might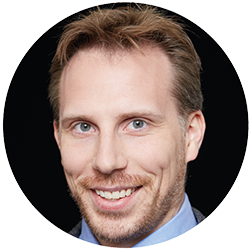 Matt Might has been the Director of the Hugh Kaul Precision Medicine Institute at the University of Alabama at Birmingham (UAB) since 2017. At UAB, Matt is the Hugh Kaul Endowed Chair of Personalized Medicine, a Professor of Internal Medicine and a Professor of Computer Science.
From 2016 to 2018, Matt was a Strategist in the Executive Office of the President in The White House. And, in 2015, Matt joined the faculty of the Department of Biomedical Informatics at Harvard Medical School.
Matt is co-founder and Chief Scientific Officer of NGLY1.org, and he was a co-founder and Scientific Advisor to Pairnomix. Q-State Biosciences acquired Pairnomix in October 2018, and Matt remains a Scientific Advisor.

James Ostell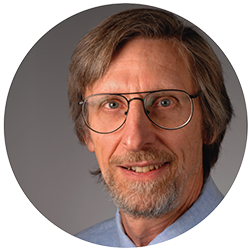 Dr. James Ostell is the Director of the National Center for Biotechnology Information (NCBI) at the National Library of Medicine (NLM), National Institutes of Health (NIH). He earned a Ph.D. in Molecular Biology from Harvard University in Cambridge, Massachusetts, and went on to develop commercial software for biotechnology. In 1988, Dr. Ostell helped create NCBI as the Chief of the Information Engineering Branch (IEB). In that role, he has been responsible for designing, developing, building, and deploying almost all production resources at NCBI from its beginning, including PubMed, GenBank, the Basic Local Alignment Search Tool (BLAST), Entrez, Reference Sequence (RefSeq), the database of Single Nucleotide Polymorphisms (dbSNP), PubMed Central (PMC), the database of Genotypes and Phenotypes (dbGaP), and many others. NCBI serves more than five million users a day at peak rates of more than 7,000 web hits a second. In 2007, Dr. Ostell was inducted into the United States National Academy of Medicine (NAM) and was made an NIH Distinguished Investigator in 2011. In 2017, he was appointed Director of NCBI.

Shez Partovi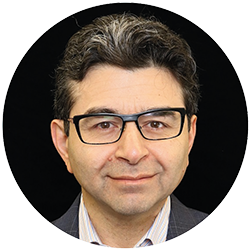 Dr. Shez Partovi obtained his medical degree from the prestigious McGill University, in Montreal, Canada and completed his neuroradiology subspecialty training at Barrow Neurological Institute in Phoenix, AZ. His undergraduate program was in a combination of Life Sciences and Computer Science. He is a serial entrepreneur and has launched a number of health IT companies, one of which was a telehealth company built on AWS. After a decade of clinical practice, Dr. Partovi transitioned into an executive role at the 4th largest health system in the US, where he served as its Chief Digital Officer/SVP of Digital Transformation. Dr. Partovi joined Amazon Web Services in 2018 as the Worldwide lead for Healthcare, Life Sciences and Genomics.

David Shaywitz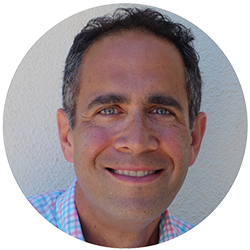 David's career focus has been translating promising science into clinical impact. He trained as physician-scientist at Harvard and MIT, did his medicine and endocrinology training at MGH, and his post-doc in the Melton Lab at the Harvard Stem Cell Institute. He spent the following decade in and around pharma including several years in experimental medicine at Merck, several years at BCG, and several years at Theravance in South San Francisco. From 2014-2017, he was the Chief Medical Officer of the cloud genomics company, DNAnexus. David is passionate about the opportunities at the intersection of technology and health; at Takeda Ventures, which he joined as a Senior Partner in 2017, he is building out a data science and technology (DST) capability, while also pursuing early-stage life science opportunities. David writes about issues related to entrepreneurship, technology, innovation, and medicine, including occasional commentaries for WSJ, FT, WaPo, etc, and writes a regular blog at Forbes. Since 2015 he has co-hosted a twice-monthly podcast on tech & health, "Tech Tonics," with Lisa Suennen.

Christine Tsien Silvers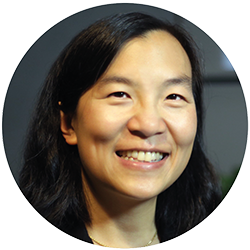 Chris is Chief Medical Officer at HealthReveal, whose mission is to preempt avoidable consequences of chronic disease. Through continual monitoring of health data, HealthReveal strives not only to predict which patients are at high risk for adverse events such as strokes, but moreover to identify the specific guideline-directed therapies needed to improve care, tailored to each of those patients. Chris is a Board-certified emergency physician who earned her SB, SM, and PhD in Computer Science and Engineering at MIT and her MD at Harvard. Her dissertation, "TrendFinder: Automated Detection of Alarmable Trends," focused on using statistical and machine learning techniques to integrate multiple physiological signals in order to derive more clinically-useful alerts. She trained at Massachusetts General Hospital and Brigham and Women's Hospital, after which she worked clinically until 2010 when she became Chief Medical Officer at AFrame Digital. She later served as Director of Medical Analytics at ACT.md until joining HealthReveal in early 2015. Chris is also a freelance writer and author who has written peer-reviewed scientific articles, opinion pieces about her medical training experiences, and two editions of the book Blueprints Clinical Cases in Emergency Medicine. She has presented her predictive modeling research both nationally and internationally, and was featured in a Wall Street Journal article entitled "Inside the Minds of the Perfectionists." In her spare time, Chris is working on a memoir that gives an inside look at some of the problems with the medical training system. 

Jim Tananbaum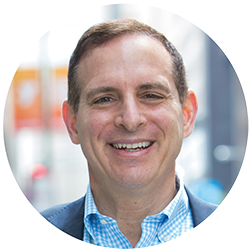 Jim Tananbaum, founder, chief executive and managing partner of Foresite Capital, left Harvard in 1991 ​with an MD and MBA, and in the nearly three decades since created billions of dollars in shareholder value in a host of large and small healthcare companies. Foresite Capital is based in San Francisco. Jim's first success came while he was still at Harvard when he co-founded GelTex Pharmaceuticals. For less than $80 million in seed funding, GelTex brought two drugs to market. The company was acquired in 1998 for $1.6 billion when its lead drug, Renagel (later renamed Renvela), had an annual revenue run rate exceeding $200 million. Decades later, Renvela still has annual sales of about $1 billion. Jim was also the founding chief executive of Theravance, Inc., which has since split into two parts, one of which is now part of GSK's respiratory franchise through a joint venture, Innoviva, and the other was spun out into Theravance Biopharma, Inc. Together, they have a combined market capitalization that exceeds $3 billion. As an undergraduate, Jim attended Yale College, where he graduated with a BS and BSEE in Applied Math and Electrical Engineering/Computer Science. He then attended the Harvard/MIT HST program and graduated with an MD from Harvard and an MS from MIT. He also earned an MBA from Harvard while playing rugby. He has been fascinated by the intersection between computer science, genetics and biology ever since. His company formation and investing strategy has long married the intersection of clinical and biological science and genetics and computational analytics. Foresite Capital was founded in 2011. Jim's investment experience also includes being a founding partner of Prospect Venture Partners II and III, and earlier in his career, a partner of Sierra Ventures, where he helped establish its healthcare services investment practice. Jim has led numerous investments, including Amira Pharmaceuticals, Amerigroup, Healtheon, and Jazz Pharmaceuticals.

Tim Yu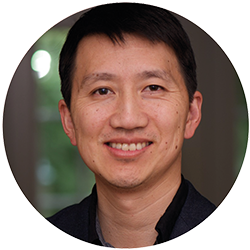 Dr. Tim Yu is a neurologist and researcher at Boston Children's Hospital. A graduate of Harvard College, he completed his MD and PhD at UC San Francisco and neurology residency at Massachusetts General Hospital and Brigham and Women's Hospital. He is an Assistant Professor at Harvard Medical School and an Associate Member of the Broad Institute of MIT and Harvard. An early pioneer in high throughput sequencing, he developed some of the first methods for genome-scale sequencing and wrote one of the very first bioinformatic pipelines for large-scale interpretation of human genomic variation. He has identified or contributed to the identification of over a dozen new human disease genes and co-founded a pediatric genomic diagnostic company. His research group in the Division of Genetics and Genomics applies diverse skills in genetics, neurobiology, and bioinformatics to study neurodevelopmental disorders and advance genomic medicine. Current projects range from computational analyses of tens of thousands of individuals with autism to identify disease genes, to investigations of genome sequencing for newborn screening and neonatal ICU care, to the development of rapid-turnaround, N-of-1 personalized therapies for rare pediatric disorders.

Jonathan Zittrain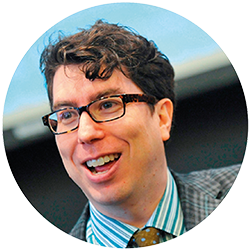 Jonathan Zittrain is the George Bemis Professor of International Law at Harvard Law School and Professor at the Harvard Kennedy School of Government, Professor of Computer Science at the Harvard School of Engineering and Applied Sciences, Director of the Harvard Law School Library, and co-founder of the Berkman Klein Center for Internet & Society.  His research interests include battles for control of digital property and content, cryptography, electronic privacy, the roles of intermediaries within Internet architecture, human computing, and the useful and unobtrusive deployment of technology in education. He is currently focused on the ethics and governance of artificial intelligence, jointly teaching a course on the topic with the MIT Media Lab. His book, The Future of the Internet—And How to Stop It, predicted the end of general purpose client computing and the corresponding rise of new gatekeepers.  That and other works may be found at http://www.jz.org.