Precision Medicine 2020: 
Hyperindividualized Treatments
---

Conference speaker bios are below in alphabetical order.

Amy Abernethy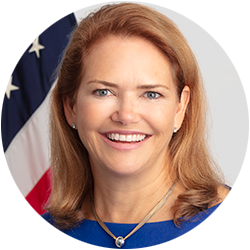 As the Principal Deputy Commissioner of Food and Drugs, Dr. Amy P. Abernethy, M.D., Ph.D., helps oversee the agency's day-to-day functioning and directs special and high-priority initiatives that cut across offices overseeing FDA's regulation of drugs, medical devices, tobacco and food.
Dr. Abernethy, a hematologist/oncologist and palliative medicine physician, is an internationally recognized clinical data expert and clinical researcher. Her areas of expertise include cancer data, real world evidence, clinical trials, health services research, patient reported outcomes (PROs), clinical informatics, and patient-centered care.
Before coming to FDA, Dr. Abernethy served as chief medical officer, chief scientific officer, and senior vice president for oncology at Flatiron Health (a member of the Roche Group), where she led the research oncology, clinical operations and data science teams, and contributed to the overall strategic vision of the company, including directing their research vision on real world evidence.
Prior to that, Dr. Abernethy was professor of medicine at Duke University School of Medicine, where she ran the Center for Learning Health Care in the Duke Clinical Research Institute and the Duke Cancer Care Research Program in the Duke Cancer Institute. At Duke, she pioneered the development of technology platforms to spur novel advancements in the care of people with cancer and other serious life-limiting illnesses.
Dr. Abernethy was formerly an appointed member of the National Academy of Medicine's National Cancer Policy Forum, an elected member of the American Society for Clinical Investigation, and Past President of the American Academy of Hospice & Palliative Medicine.
Dr. Abernethy received her M.D. at Duke University, where she also did her internal medicine residency, served as chief resident, and completed her hematology/oncology fellowship. She received her Ph.D. from Flinders University in Australia, with a focus on evidence-based medicine and clinical informatics, and her bachelor's degree from the University of Pennsylvania.

Galit Alter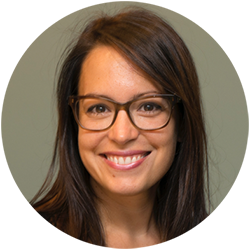 Dr. Galit Alter is a Professor of Medicine at the Ragon Institute of MGH, MIT and Harvard. Her research is focused on the development of systems biology tools to define the correlates of immunity against infectious diseases that ravage the globe. Her work points to unexpected mechanisms of protection against HIV, malaria, and tuberculosis, has led to the development of novel diagnostics to monitor chronic infections/diseases, and now promises to accelerate the development of novel classes of therapeutics able to deploy the activity of the innate immune system in a specific and controlled manner.

Russ Altman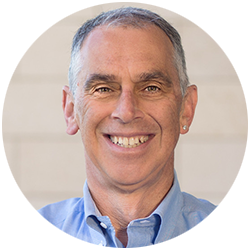 Russ Biagio Altman is the Kenneth Fong Professor of Bioengineering, Genetics, Medicine, Biomedical Data Science and (by courtesy) Computer Science) and past chairman of the Bioengineering Department at Stanford University. His primary research interests are in the application of computing (AI, data science and informatics) to problems relevant to medicine. He is particularly interested in methods for understanding drug action at molecular, cellular, organism and population levels. His lab studies how human genetic variation impacts drug response (e.g., http://www.pharmgkb.org/). Other work focuses on the analysis of biological molecules to understand the actions, interactions and adverse events of drugs (e.g., http://feature.stanford.edu/). He helps lead an FDA-supported Center of Excellence in Regulatory Science & Innovation.
Dr. Altman holds an AB from Harvard College, and an MD from Stanford Medical School, and a PhD in Medical Information Sciences from Stanford. He received the U.S. Presidential Early Career Award for Scientists and Engineers and a National Science Foundation CAREER Award. He is a fellow of the American College of Physicians (ACP), the American College of Medical Informatics (ACMI), the American Institute of Medical and Biological Engineering (AIMBE), and the American Association for the Advancement of Science (AAAS). He is a member of the National Academy of Medicine (formerly the Institute of Medicine, IOM). He is a past-president, founding board member, and a fellow of the International Society for Computational Biology (ISCB), and a past-president of the American Society for Clinical Pharmacology & Therapeutics (ASCPT). He has chaired the Science Board advising the FDA commissioner, and has served on the NIH Director's Advisory Committee, and as cochair of the IOM Drug Forum. He is an organizer of the annual Pacific Symposium on Biocomputing, and a founder of Personalis (NASDAQ: PSNL). Dr. Altman is board certified in Internal Medicine and in Clinical Informatics. He received the Stanford Medical School graduate teaching award in 2000 and mentorship award in 2014.  He is the founding editor of the Annual Reviews of Biomedical Data Science, and hosts a SiriusXM radioshow (and podcast) entitled "The Future of Everything."

Albert-László Barabási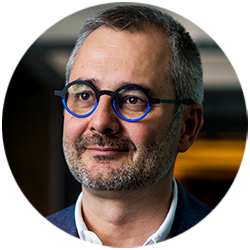 Albert-László Barabási is both the Robert Gray Dodge Professor of Network Science and a Distinguished University Professor at Northeastern University, where he directs the Center for Complex Network Research, and holds appointments in the Departments of Physics and Computer Science, as well as in the Department of Medicine, Harvard Medical School and Brigham and Women Hospital, and is a member of the Center for Cancer Systems Biology at Dana Farber Cancer Institute. A Hungarian born native of Transylvania, Romania, he received his Masters in Theoretical Physics at the Eotvos University in Budapest, Hungary and was awarded a Ph.D. three years later at Boston University. Barabási is the author of the forthcoming book "The Formula: The Science of Success," and his last book was "Bursts: The Hidden Pattern Behind Everything We Do" (Dutton, 2010) available in five languages. He has also authored "Linked: The New Science of Networks" (Perseus, 2002), currently available in eleven languages, and is the co-editor of "The Structure and Dynamics of Networks" (Princeton, 2005). His work lead to the discovery of scale-free networks in 1999, and proposed the Barabási-Albert model to explain their widespread emergence in natural, technological and social systems, from the cellular telephone to the WWW or online communities. 
Barabási is a Fellow of the American Physical Society. In 2005 he was awarded the FEBS Anniversary Prize for Systems Biology and in 2006 the John von Neumann Medal by the John von Neumann Computer Society from Hungary, for outstanding achievements in computer-related science and technology. In 2004 he was elected into the Hungarian Academy of Sciences and in 2007 into the Academia Europaea.  He received the C&C Prize from the NEC C&C Foundation in 2008. In 2009  APS chose him Outstanding Referee and the US National Academies of Sciences awarded him the 2009 Cozzarelli Prize. In 2011 Barabási was awarded the Lagrange Prize-CRT Foundation for his contributions to complex systems, awarded Doctor Honoris Causa from Universidad Politécnica de Madrid, became an elected Fellow in AAAS (Physics) and is an 2013 Fellow of the Massachusetts Academy of Sciences.

Arnaub Chatterjee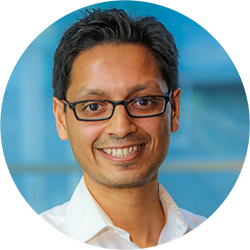 Arnaub Chatterjee is Senior Vice President of Product and Ecosystem at Acorn AI, a Medidata Solutions company. Medidata is a global provider of cloud-based and analytic solutions in life sciences and in his role, he is driving efforts around the development, go-to-market, and delivery of capabilities that help life science clients accelerate their innovation. In addition to his role at Medidata, he also serves as Teaching Associate in the Department of Health Care Policy at Harvard Medical School and Lecturer in the Department of Policy Analysis and Management at Cornell University.
Prior to Medidata, Arnaub was Senior Expert/Associate Partner in the Pharmaceutical and Medical Products group at McKinsey & Company, where he advised pharmaceutical and technology companies on a range of topics, including entering new markets, utilizing novel data and analytics and digital transformation. Before his time at McKinsey, he served as Director of Merck's Data Science and Insights group where he led ventures and partnerships for Merck's outcomes research group to power R&D and commercial activities. He previously served in the Obama Administration as an advisor to former Chief Technology Officers Todd Park and Bryan Sivak at the U.S. Department of Health and Human Services (HHS). He also worked in the Office of the Secretary at HHS as a lead policy analyst on healthcare fraud and abuse initiatives around the Affordable Care Act. Prior to government service, he spent a number of years as a strategy consultant at Deloitte Consulting, supporting pharmaceutical companies on health technology strategy.
His work has been published in journals such as the Harvard Business Review and Nature and he has presented at conferences ranging from South by Southwest to the American College of Cardiology. He sits on the board of the College of Human Ecology at Cornell University. He holds graduate degrees in health administration (MHA) and public administration (MPA) from Cornell University and received his undergraduate degree from the University of Michigan. He is a native of Minnesota but presently resides in Boston with his family.

Mildred Cho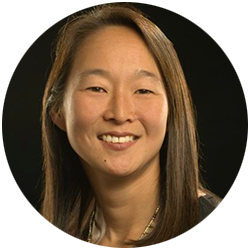 Mildred Cho is a Professor in the Division of Medical Genetics of the Department of Pediatrics and in the Division of General Medical Disciplines in the Department of Medicine at Stanford University.  She is also Associate Director of the Stanford Center for Biomedical Ethics, Director of the Center for Integration of Research on Genetics and Ethics and the Center for ELSI Resources and Analysis.  She received her B.S. in Biology from the Massachusetts Institute of Technology, her Ph.D. from the Stanford University Department of Pharmacology, and post-doctoral training in Health Policy as a Pew Fellow at the Institute for Health Policy Studies at the University of California, San Francisco and at the Palo Alto VA Center for Health Care Evaluation. 
Dr. Cho's major areas of interest are the ethical and social impacts of genetic research and its applications, ethical issues raised at the intersection of data sciences and health care, and how conflicts of interest affect the conduct of academic biomedical research.  Her current research projects examine ethical and social issues in gene therapy, synthetic biology and genome editing, and the ethics of machine learning in health care and precision medicine.

George Church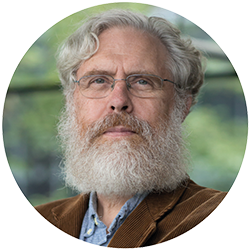 George M. Church, PhD '84, is professor of genetics at Harvard Medical School, a founding member of the Wyss Institute, and director of PersonalGenomes.org, the world's only open-access information on human genomic, environmental, and trait data. Church is known for pioneering the fields of personal genomics and synthetic biology. He developed the first methods for the first genome sequence & dramatic cost reductions since then (down from $3 billion to $600), contributing to nearly all "next generation sequencing" methods and companies. His team invented CRISPR for human stem cell genome editing and other synthetic biology technologies and applications – including new ways to create organs for transplantation, gene therapies for aging reversal, and gene drives to eliminate Lyme Disease and Malaria.  Church is director of IARPA & NIH BRAIN Projects and National Institutes of Health Center for Excellence in Genomic Science.  He has coauthored 450 papers, 105 patents, and one book, "Regenesis". His honors include Franklin Bower Laureate for Achievement in Science, the Time 100, and election to the National Academies of Sciences and Engineering.

George Daley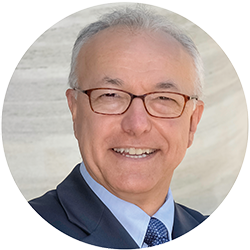 George Q. Daley, MD, PhD, is Dean of Harvard Medical School, Caroline Shields Walker Professor of Medicine, and Professor of biological chemistry and molecular pharmacology at Harvard Medical School.
Daley's research focuses on stem cells, cancer and blood disorders. He received his bachelor's degree, magna cum laude, from Harvard (1982), a doctorate in biology from MIT (1989), where he worked with Nobel laureate David Baltimore, and his medical degree from Harvard Medical School (1991), summa cum laude.
Daley pursued clinical training in internal medicine at Massachusetts General Hospital, where he served as chief resident (1994–1995), and a clinical fellowship in hematology/oncology at Brigham and Women's Hospital and Boston Children's Hospital.
He was a founding member of the executive committee of the Harvard Stem Cell Institute, and served as president of the International Society for Stem Cell Research from 2007 to 2008 and as its clerk from 2012 to 2015. He anchored the special task forces that produced the society's guidelines for stem cell research (2006) and clinical translation (2008) and their subsequent revisions and updates (2016).
Daley has been elected to the National Academy of Medicine, the American Society for Clinical Investigation, the American Association of Physicians, the American Pediatric Societies, the American Academy of Arts and Sciences and the American Association for the Advancement of Science.
Daley was an inaugural winner of the National Institutes of Health Director's Pioneer Award for highly innovative research and has received the Judson Daland Prize from the American Philosophical Society for achievement in patient-oriented research, the E. Mead Johnson Award from the American Pediatric Society for contributions to stem cell research, and the E. Donnall Thomas Prize of the American Society of Hematology for advances in human induced pluripotent stem cells.

Amy DuRoss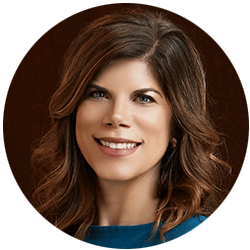 Amy DuRoss is Chief Executive Officer and Co-founder of Vineti, a software solution to drive and scale personalized treatments such as cell and gene therapies. Before co-founding Vineti, Amy focused on healthcare new business creation for GE Ventures.  Prior to GE, Amy was Chief Business Officer at Navigenics, a genomics company sold to Life Technologies in 2012.
She was co-founder and Executive Director of Proposition 71, California's $3B stem cell research initiative passed in 2004, as well as Chief of Staff at the resulting state grant oversight agency. Amy holds an MBA and MA/BA in English from Stanford University.

Paul Farmer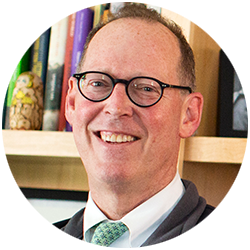 Medical anthropologist and physician Paul Farmer has dedicated his life to improving health care for the world's poorest people. He is Co-founder and Chief Strategist of Partners In Health (PIH), an international non-profit organization that since 1987 has provided direct health care services and undertaken research and advocacy activities on behalf of those who are sick and living in poverty. Dr. Farmer and his colleagues in the U.S. and abroad have pioneered novel community-based treatment strategies that demonstrate the delivery of high-quality health care in resource-poor settings.
Dr. Farmer holds an M.D. and Ph.D. from Harvard University, where he is the Kolokotrones University Professor and the Chair of the Department of Global Health and Social Medicine at Harvard Medical School; he is also Chief of the Division of Global Health Equity at Brigham and Women's Hospital, Boston. Additionally, Dr. Farmer serves as the United Nations Special Adviser to the Secretary-General on Community Based Medicine and Lessons from Haiti.
Dr. Farmer has written extensively on health, human rights, and the consequences of social inequality. He is the recipient of numerous honors, including the Bronislaw Malinowski Award and the Margaret Mead Award from the American Anthropological Association, the Outstanding International Physician (Nathan Davis) Award from the American Medical Association, a John D. and Catherine T. MacArthur Foundation Fellowship, and, with his PIH colleagues, the Hilton Humanitarian Prize. He is a member of the American Academy of Arts and Sciences and the Institute of Medicine of the National Academy of Sciences, from which he was awarded the 2018 Public Welfare Medal.

Anupam Jena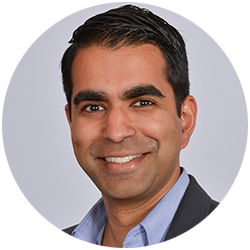 Anupam B. Jena, M.D., Ph.D. is the Ruth L. Newhouse Associate Professor of Health Care Policy and Medicine at Harvard Medical School. He is a practicing internist at Massachusetts General Hospital and a Faculty Research Fellow at the National Bureau of Economic Research. As an economist and a physician, Dr. Jena uses 'natural experiments' to help us understand how health care works and what drives physician and patient behaviors. He is the first social scientist to win the NIH Director's Early Independence Award and served on the Institute of Medicine Committee on Diagnostic Errors in Health care. His work is frequently featured in the media, including New York Times, Washington Post, WSJ, NPR, Freakonomics, and others.

Isaac Kohane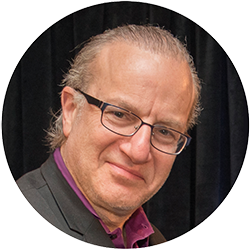 Isaac (Zak) S. Kohane, MD, PhD, is the inaugural Chair of the Department of Biomedical Informatics and the Marion V. Nelson Professor of Biomedical Informatics at Harvard Medical School. He served as co-author of the Institute of Medicine Report on Precision Medicine that has been the template for national efforts. He develops and applies computational techniques to address disease at multiple scales: from whole healthcare systems as "living laboratories" to the functional genomics of neurodevelopment with a focus on autism.
Over the last 30 years, Zak's research agenda has been driven by the vision of what biomedical researchers could do to find new cures, provide new diagnoses and deliver the best care available if data could be converted more rapidly to knowledge and knowledge to practice. In so doing, Kohane has designed and led multiple internationally adopted efforts to "instrument" the healthcare enterprise for discovery and to enable innovative decision-making tools to be applied to the point of care. At the same time, the new insights afforded by 'omic-scale molecular analyses have inspired him and his collaborators to work on re-characterizing and reclassifying diseases such as autism, rheumatoid arthritis and cancers. In many of these studies, the developmental trajectories of thousands of genes have been a powerful tool in unraveling complex diseases.
Zak's i2b2 project is currently deployed internationally to over 120 major academic health centers to drive discovery research in disease and pharmacovigilance (including providing evidence on drugs which ultimately contributed to a boxed warning by the FDA). Zak also currently leads four NIH-funded projects that cut across the entire agenda: 1) a Center for Excellence in Genomic Science to study neuropsychiatric disease at multiple levels, from molecular characterization of induced neurons obtained from fibroblasts of patients to automated classification of the textual component of their electronic medical record; 2) the Coordinating Center for the Undiagnosed Disease Network, where patients with rare and unknown diseases are provided with combined clinical and molecular diagnoses in a nationally-scaled infrastructure so that they can see the right expert with all their relevant data at hand; 3) a Center for Excellence in Big Data to Knowledge to both create a nationally scaleable research data-sharing infrastructure and demonstrate its use for neurodevelopmental diseases, and 4) the Network of Enigmatic Exceptional Responders (NEER), to study those individuals who have responded seemingly miraculously to cancer treatments across a large number of cancers using the full range of measurement types, from -omics to electronic health records to personal questionnaires.

Mark Namchuk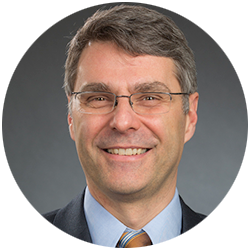 Mark Namchuk Ph.D. joined Harvard Medical School in 2020 as the Executive Director of Therapeutics Translation. He works with HMS faculty and scientists to identify and translate their scientific discoveries towards tomorrows new medicines. Within the therapeutics initiative, these efforts will be also provide opportunities to gain training and experience in therapeutics discovery and development.
Namchuk joined HMS after a 24 year R&D career in the biotech industry. He has worked in a number of areas spanning drug discovery, translational science and pharmaceutical development. In 2015, he joined Alkermes as the SVP of Research, Non-Clinical and Pharmaceutical Development. Prior to joining Alkermes, Dr. Namchuk held a number of senior research positions over a 17 year career at Vertex pharmaceuticals, including SVP of North American Research and Interim Global Head of Research. Mark started his drug discovery career at Cubist as the head of the enzymology group. Over the last 24 years, Namchuk has directed drug discovery efforts in numerous therapeutic areas including infectious disease, oncology, neurodegenerative and psychiatric disorders, IMID, IBD as well as orphan disease research, including cystic fibrosis. These responsibilities encompassed scientific oversight of the various disciplines in discovery science, DMPK, pre-clinical and clinical biomarker development, non-clinical safety and pharmaceutical development.
For his academic training, Dr. Namchuk received his BSc in Chemistry with Honours from the University of Alberta, his Ph.D. in Bioorganic chemistry with Steve Withers at University of British Columbia and was HFSP postdoctoral fellow at UCSF.

Pradeep Natarajan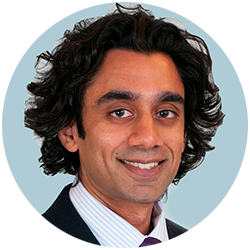 Dr. Pradeep Natarajan is the Director of Preventive Cardiology at Massachusetts General Hospital, Assistant Professor of Medicine at Harvard Medical School, and Associate Member of the Broad Institute of Harvard and MIT. Dr. Natarajan's research efforts focus on combined germline and somatic genetic analysis toward risk prediction and prevention of cardiometabolic disease. He has used such approaches to prioritize precision preventive strategies for common conditions, such as coronary artery disease. Additionally, he oversees clinical prevention and genetics efforts for coronary artery disease at Massachusetts General Hospital. Dr. Natarajan received his B.A. in Molecular Biology at the University of California Berkeley in 2004, M.D. at the University of California San Francisco in 2008, and Master's degree in Biomedical Informatics at Harvard Medical School in 2015. He completed Internal Medicine internship and residency at Brigham & Women's Hospital in 2011. He completed clinical Cardiovascular Medicine Fellowship at Massachusetts General Hospital in 2015, and post-doctoral training in Human Genetics at Massachusetts General Hospital and the Broad Institute in 2017. His work is supported by NIH/NHLBI, Fondation Leducq, and the American Heart Association.

Linnea Olson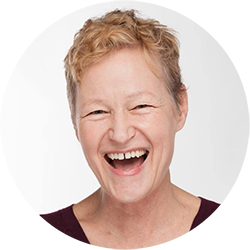 Linnea Olson has been surviving advanced lung cancer for more than fifteen years. She is a mother, painter, writer and activist. A veteran of four first-in-human trials, she is particularly passionate about addressing issues specific to clinical trial participation. Linnea advises both pharma and biotech companies, is a frequent presenter for the HMS Executive Education Program and sits on the board of the Israel Cancer Research Fund.

Stanley Shaw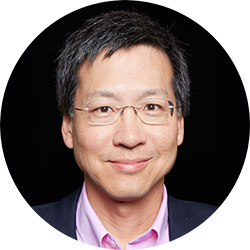 Stanley Y. Shaw, MD, PhD, is the Associate Dean for Executive Education at Harvard Medical School. In this role, he designs and leads customized executive programs for companies and individuals from diverse sectors of health care, including technology, health IT, biopharmaceuticals, and investing. He is the Chief Scientific Officer for One Brave Idea (at Brigham and Women's Hospital), a $75M 'moonshot' initiative funded by the American Heart Association, Verily and Astra Zeneca to understand and treat the underlying causes of coronary heart disease. He leads research efforts in digital health, bioinformatics, the gut microbiome and non-traditional streams of patient-reported data. Previously, Dr. Shaw co-founded the Center for Assessment Technology and Continuous Health (CATCH) at Massachusetts General Hospital, and his team led the development of one of the first ResearchKit iPhone apps (for type 2 diabetes) in partnership with Apple. He is a practicing cardiologist at Brigham and Women's Hospital.

David Shaywitz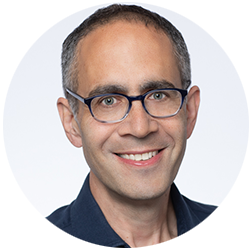 A physician-scientist by training (all in Boston), Dr. Shaywitz's private sector career has encompassed drug discovery and clinical development, strategy and strategic planning, commercialization, and partnering; genomics and big data (he served as Chief Medical Officer at DNAnexus 2014-2017), digital health, and venture capital (2017-2019 Senior Partner, Takeda Ventures, Palo Alto). In January 2020, he founded Astounding HealthTech, which serves as a trusted advisor and experienced thought partner to senior R&D leaders as they work through the challenges of effectively leveraging emerging digital and data opportunities in the context of complex pharmaceutical organizations. He has also written extensively about medical innovation for the popular press, and is co-host, with Lisa Suennen, of the popular Tech Tonics podcast. He is a Lecturer in the Department of Biomedical Informatics at Harvard Medical School and an adjunct scholar at the American Enterprise Institute (AEI) in Washington, D.C.

Julia Vitarello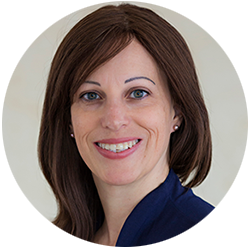 In December 2016, Julia Vitarello founded Mila's Miracle Foundation (MMF) upon learning that her seemingly healthy six-year-old daughter Mila had Batten disease, a devastating fatal genetic condition. In a race against time, Julia raised $3M in grass-roots efforts from over 7000 supporters in 60 countries, while at the same time being a mom and caregiver. In an unprecedented collaboration led by Julia and Dr. Timothy Yu from Boston Children's Hospital, Mila became the first person in the world to receive a drug tailored to just one person - affectionately named milasen. Driven by a sense of hope and obligation, Julia is on a mission to ensure that truly personal medicines become accessible to children across hundreds of rare diseases who otherwise would have no chance.
Through MMF, Julia has also initiated the work toward a novel gene therapy targeting the MFSD8/Batten CLN7 gene, hosts scientific meetings, funds basic science projects in the US and Europe, and speaks at scientific meetings and conferences across the country.

Roman Yelensky
Dr. Roman Yelensky is Gritstone Oncology's first employee and serves as chief technology officer, with responsibility for the EDGETM tumor antigen identification platform.
Previously, Dr. Yelensky was vice president at Foundation Medicine, which he joined at its inception. At Foundation Medicine, he co-led sequence data analysis for FoundationOne™ and led validation studies supporting clinical laboratory accreditation and testing of more than 100,000 patients. Dr. Yelensky established Foundation Medicine's FDA-regulated products program, leading to FDA approval of the first NGS-based companion diagnostic.
He holds a Ph.D. in bioinformatics and genomics from the Massachusetts Institute of Technology and has co-authored more than 75 manuscripts, including most recently on EDGE in Nature Biotechnology.

Timothy Yu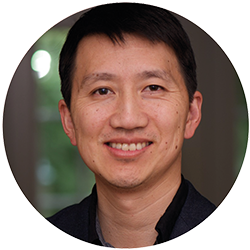 Dr. Tim Yu is a neurologist and researcher at Boston Children's Hospital. A graduate of Harvard College, he completed his MD and PhD at UC San Francisco and neurology residency at Massachusetts General Hospital and Brigham and Women's Hospital. He is an Assistant Professor at Harvard Medical School and an Associate Member of the Broad Institute of MIT and Harvard. An early pioneer in high throughput sequencing, he developed some of the first methods for genome-scale sequencing and wrote one of the very first bioinformatic pipelines for large-scale interpretation of human genomic variation. He has identified or contributed to the identification of over a dozen new human disease genes and co-founded a pediatric genomic diagnostic company. His research group in the Division of Genetics and Genomics applies diverse skills in genetics, neurobiology, and bioinformatics to study neurodevelopmental disorders and advance genomic medicine. Current projects range from computational analyses of tens of thousands of individuals with autism to identify disease genes, to investigations of genome sequencing for newborn screening and neonatal ICU care, to the development of rapid-turnaround, N-of-1 personalized therapies for rare pediatric disorders.
---
Conference sponsored by DBMI, Merck, and Medidata

---
What do we mean by "precision medicine"? From the perspective of one of the members of the National Academy of Sciences committee that wrote the report, we mean taking an explicit multidimensional view of patients: not just one data modality such as genomics or environmental exposure. We argue that this perspective allows for more precise matching of humans to disease states (diagnosis), future disease states (prognosis) and appropriate therapies.