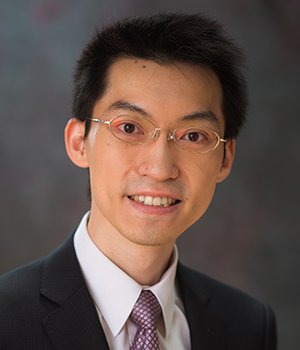 Kun-Hsing Yu, MD, PhD
Assistant Professor of Biomedical Informatics, Harvard Medical School
Kun-Hsing "Kun" Yu received his PhD in Biomedical Informatics and PhD Minor in Computer Science from Stanford University, and he obtained his MD from National Taiwan University, Taiwan. His research focuses on the integration of quantitative histopathology image patterns with multi-omics (genomics, epigenomics, transcriptomics, and proteomics) profiles to advance cancer research and clinical practice. His team has developed fully-automated algorithms to analyze whole-slide histopathology images at scale, discovered the molecular mechanisms underpinning the microscopic phenotypes of tumor cells, and identified novel cellular morphologies for patient prognosis. His research interests include quantitative pathology, machine learning, and translational bioinformatics.
DBMI Research Areas
DBMI Courses
Current Postdoctoral Fellowship Opportunities
Suicide Rates Among Adolescents and Young Adults in the United States, 2000-2017.
Evaluation of Taroni et al.: Understanding Rare Diseases by MultiPLIER.
Evaluation of the association of bariatric surgery with subsequent depression.
Data-driven analyses revealed the comorbidity landscape of tuberous sclerosis complex.
Framing the challenges of artificial intelligence in medicine.
Artificial intelligence in healthcare.
A Cloud-Based Metabolite and Chemical Prioritization System for the Biology/Disease-Driven Human Proteome Project.
Education for the future.
Authors: Pietrzak B, Ward A, Cheung MK, Schwendimann BA, Mollaoglu G, Duong MT, Ulltveit-Moe N, Allareddy V, Dutton-Regester K, Zhang J, Scult MA, Naz S, Singh PC, Yan HY, Isaacson K, Dennis AF, Al-Humaidan EI, Beardsley FR, Lo C, Sood P, Jones T, Nieuwenhuis R, Ali BA, Yu KH, Arthur PK, Kumar B, Chen A, Buschke F, Cingl L, Zaidi SS, O'Mullane AP, Coetzee V, Konstantinides N.
Science
View full abstract on Pubmed
Systematic Protein Prioritization for Targeted Proteomics Studies through Literature Mining.
Artificial intelligence in healthcare
Authors: Yu KH, Beam AL, Kohane IS
Nat Biomed Eng