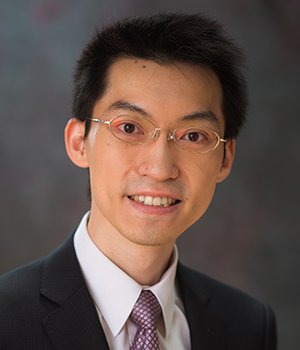 Kun-Hsing Yu, M.D., Ph.D.
Member of the Faculty, Department of Biomedical Informatics, Harvard Medical School
Kun-Hsing "Kun" Yu received his PhD in Biomedical Informatics and PhD Minor in Computer Science from Stanford University, and he obtained his MD from National Taiwan University, Taiwan. His research focuses on the integration of quantitative histopathology image patterns with multi-omics (genomics, epigenomics, transcriptomics, and proteomics) profiles to advance cancer research and clinical practice. His team has developed fully-automated algorithms to analyze whole-slide histopathology images at scale, discovered the molecular mechanisms underpinning the microscopic phenotypes of tumor cells, and identified novel cellular morphologies for patient prognosis. His research interests include quantitative pathology, machine learning, and translational bioinformatics.
DBMI Research Areas
DBMI Courses
Current Postdoctoral Fellowship Opportunities