A better way to measure kidney function
Analysis forecasts effects of new race-free kidney-function testing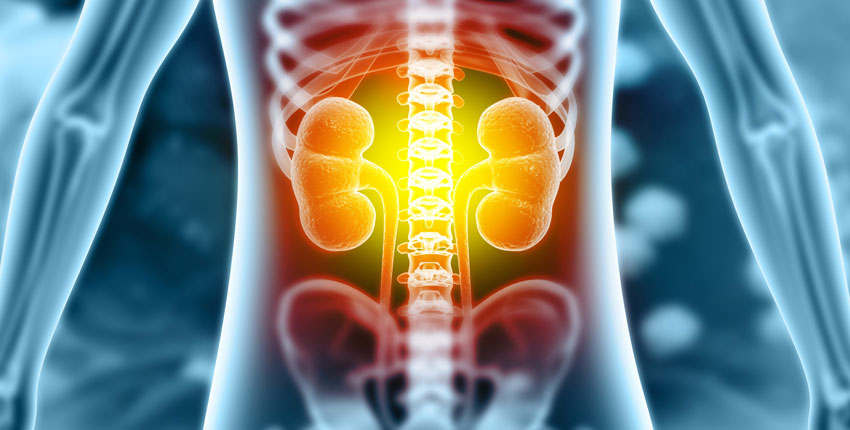 Race — a social construct — is highly unreliable as a predictor of biologic variation across populations. Mounting evidence showing that race is not biology has called into question the use of many diagnostic tests and treatment approaches that still rely on outdated notions of race as a way to capture differences in biology and physiologic function across individuals with different genetic ancestries.
Recently, a task force convened by the National Kidney Foundation and the American Society of Nephrology recommended a new race-free clinical calculator to estimate how well a person's kidneys work. For decades, the formula to calculate kidney function has included race as one of several variables.
The task force has recommended three race-free equations, each one including different combinations of variables, including as a patient's age and sex plus levels of creatinine (a waste by-product filtered by the kidneys) and cystatin-C (a protein released by cells and broken down by the kidneys).
But what will the adoption of these new formulas mean in practical terms for patients and for the clinicians who treat them?
This is the question that for several years has occupied the attention of a research team led by investigators at Harvard Medical School. The team's latest report, published Nov. 11 in the Journal of the American Society of Nephrology, caps a series of studies and represents the most comprehensive analysis yet on the effects of new calculators for kidney-function assessment.
The newly published study estimates how the widespread adoption of one of the three race-free equations could change patterns of diagnosis, disease classification, and treatment decisions.
The team said that removing race from kidney calculators is a step in the right direction and that the new findings should arm patients and clinicians with the knowledge necessary to clarify diagnostic decisions and inform treatment choices.
According to the analysis, the widespread adoption of the new formula based on a patient's age, sex, and creatinine level is expected to:
Lead to 434,000 new diagnoses of chronic kidney disease among Black individuals and reclassify 584,000 Black patients to a more advanced disease stage.
Eliminate kidney disease diagnoses for 5.5 million non-Black adults and reclassify 4.6 million non-Black adults as having a less advanced stage of chronic kidney disease.
Expedite diagnoses and referrals to specialized care for newly diagnosed Black individuals, including earlier evaluations for kidney transplantation and coverage by Medicare and other insurance.
Identify some 222,000 Black adults who may require dose reductions or contraindications for certain medications, including drugs for high blood pressure, heart disease, diabetes, seizures, chronic pain, or bacterial infections. Conversely, some 1.47 million non-Black adults may no longer require dose adjustments for such medications.
Study lead author James Diao, a fourth-year medical student at HMS, and senior author Arjun Manrai, assistant professor of biomedical informatics in the Blavatnik Institute at HMS, spoke with HM News about the implications of the findings and the broader significance of race-free kidney-function testing.
Read full article in HMS News