Making "Open" the Default Setting for Science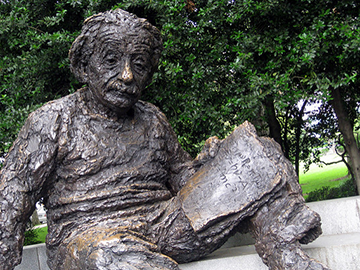 The National Academy of Sciences (NAS) recently selected DBMI's Alexa McCray, Professor of Medicine, to chair a committee on broadening access to the results of scientific research. McCray brings a wealth of credentials to this new post, including membership in the National Academy of Medicine since 2001 and previous direction of well-known NIH/NLM information resources such as ClinicalTrials.gov and Genetics Home Reference.
The committee, who will conduct an 18-month study entitled "Toward an Open Science Enterprise," met for the first time on July 20, 2017. Other members include the following:
Anna Baron, University of Colorado School of Public Health
Francine Berman, Rensselaer Polytechnic Institute
Michael Carroll, American University Washington College of Law
Donna Ginther, University of Kansas
Robert Miller, Lyrasis
Peter Schiffer, University of Illinois at Urbana-Champaign
Alex Szalay, Johns Hopkins University
Lisa Tauxe, University of California, San Diego
Heng Xu, The Pennsylvania State University
The study is co-directed by George Strawn and Christine Liu of the Board on Research Data and Information (BRDI), which is also chaired by McCray.
Their next meeting is scheduled for September 18, 2017. As was the case in July, this meeting is open to the public. Registration is required by September 12.
Also See
National Academies Launches New Study on Moving "Toward an Open Science Enterprise"