Meet the Masters: Valmeek Kudesia
A series spotlighting Harvard Biomedical Informatics Alumni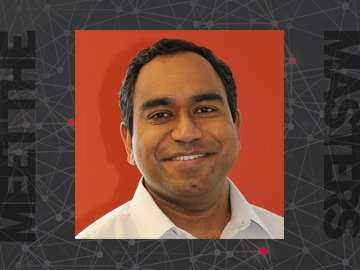 Today we feature Valmeek Kudesia, MD, MMSc, who graduated in 2013.
What did you do before attending Harvard Medical School?
I completed my residency in Internal Medicine at Boston Medical Center. During that time, I worked with the hospital ITS department on several interoperability initiatives, particularly during the time of the H1N1 Influenza pandemic.
What are you doing now?
I am the VP of Clinical Informatics and System Design at Commonwealth Care Alliance. I am the business owner of clinical systems, such as the EHR, and the driver of advanced and predictive analytics.
How is the degree in Biomedical Informatics helping you?
I came to the Biomedical Informatics program with a relatively deep technical and process background. The formal training gave me a protected opportunity to deepen my appreciation of where to best apply those technical skills.
Why did you choose this program?
The program offered a compelling freedom to craft my educational and training experience with some of the best minds in the nation.
What do you think makes this program unique?
I had the freedom to take courses and gain experience from almost any school at Harvard as well as the Harvard-MIT Program of Health Sciences and Technology (HST), which led to successful participation in the health-technology ecosystem in Boston and Cambridge.
What was your most memorable experience while in the program?
Finding my "sight" in what I think our healthcare system needs, and how that "sight" changes with every new experience.
How did the environment at Harvard Medical School enrich your training?
The environment gave me the freedom to find my own path and combine industry and applications experiences in my own way.
How will your experience at Harvard Medical School help your future goals?
It has taught me to never delay an opportunity to do and learn on my own terms.
Edited by Sydney Narvaez