Meet the Masters: Wei-Hung Weng
A series spotlighting Harvard Biomedical Informatics Alumni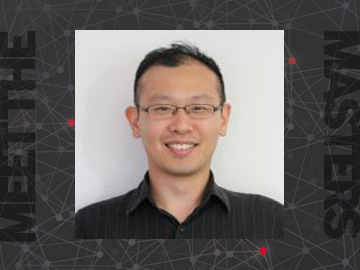 Today we feature Wei-Hung Weng, who graduated in 2017 and is now working on a PhD at MIT.
What did you do before attending Harvard Medical School?
Prior to Harvard, I did my M.D. at Chang Gung University in Taiwan and spent a year at National Taiwan University working on a biomedical imaging analysis project. I also worked as a physician and a resident pathologist for years.
What are you doing now?
I am doing my Ph.D. at MIT's Electrical Engineering and Computer Science program (EECS). My current research interests focus on multimodal representation learning and clinical decision making using reinforcement learning approach. My aim is to discover a way to represent patients' status well, simulate and assist clinicians' decision process to make the clinical workflow better.
How is the degree in Biomedical Informatics helping you?
The study at Harvard and the degree help me build a professional network in both the biomedical and informatics world. It also allows me to have more opportunities to participate and contribute to the research community.
Why did you choose this program?
I chose Harvard's Biomedical Informatics research training program because of its environment and diversity. Boston is a great hub for biomedical and computer science-related research, and Harvard is known as an academic institute with huge diversity in research topics, as well as in students. The program also has these attractive features by covering all fields of biomedical informatics, from molecular to the population level, for students to explore.
What do you think makes this program unique?
The resources, freedom and diversity make the program unique. There are many smart and generous faculties and students to share their ideas, experiences, and knowledge. There are clinicians, engineers, computer scientists, psychologists, biologists and neuroscientists in our cohort. You may come up with any interesting ideas while talking to people with different mindsets, and it is very exciting to do interdisciplinary collaborations.
What was your most memorable experience while in the program?
We had four program alumni mentoring at the healthcare hackathon in my hometown, Taipei. We had a great time there enjoying Taiwanese culture and food together, and we now have an exciting research collaboration.
How did the environment at Harvard Medical School enrich your training?
Harvard Medical School has a strong connection with the surrounding hospital systems, universities, and industries, such as Massachusetts General Hospital, Brigham and Women's Hospital, MIT, Philips, and IBM research. As a student in the program, I was able to access people, take courses, and acquire new knowledge and skills easily from Harvard and outside resources.
How will your experience at Harvard Medical School help your future goals?
I am interested in a research career, either in a university or at a research-oriented research institute. My goal is to realize personalized medicine using artificial intelligence approach. I have learned how to ask a question and propose a research in the field of Biomedical Informatics and medical artificial intelligence during my study at Harvard. The experience here also helps me acquire the skill set to approach and solve the problems. All these skills and knowledge make me closer to my future goals.
Edited by Sydney Narvaez