Precision-Driven Health Equity
Can precision medicine reduce bias and disparities in health care?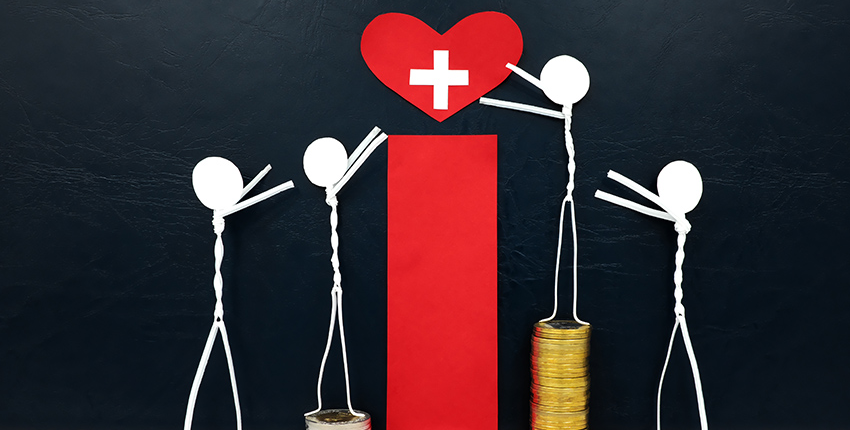 Race and ethnicity are not biological but social constructs. As such, they are unreliable predictors of physiologic variation across populations. Yet, many of the tools in modern medicine still used today to  diagnose, monitor, and treat disease continue to factor race and ethnicity as faulty markers of biologic variation across humans.
How can scientists and researchers create more unbiased practices and tools that engender greater equity in medicine and health? How should these clinical tools be optimized to ensure precise risk prediction based on true individual variation rather than on crude labels? 
These were some of the questions tackled during the daylong conference Precision Medicine 2021: Race and Ethnicity, organized by the Department of Biomedical Informatics in the Blavatnik Institute at Harvard Medical School.
The combined in-person and virtual symposium held Sept. 14 at HMS brought together thought leaders in precision medicine, genetics, bioinformatics, artificial intelligence, and computational biology to discuss promises and perils on the quest toward delivering greater equity while also realizing the benefits of precision medicine.
Over the past 20 years, insights into human biology, genomics, and computational science have brought the promise of precision medicine closer to reality, but the practice of medicine remains far from equitable.
"As scientists, as physicians, as public health researchers, we have long been aware of the racism and deep inequities in our society, inequities that affect health and disease in powerful ways," said George Q. Daley, dean of HMS, in his prerecorded remarks. "For far too long, our society—and in many ways, the medical profession—has operated under the faulty and dangerous notion that race and ethnicity are a proxy for biology.
"The pandemic has reminded us with unsparing brutality that race is NOT a biological construct but a social one," Daley added. "COVID-19 has exposed systemic and socioeconomic pathologies that have little to do with an individual's ancestry and a lot to do with where and how they grew up."
In precision medicine, promise and peril
Zak Kohane, organizer of the symposium and chair of DBMI, opened the event with a historical perspective on the genesis of the idea of precision medicine—a notion that is hardly new.
In 1899, Henry George Plimmer, a lecturer of pathology and bacteriology at St. Mary's Hospital in London, said to his trainees:
"You will have to acquire too, for any success to be given to you, an accurate knowledge of human nature, and you will find that it is quite as important for the doctor to know what kind of patient the disease has for host, as to know what sort of disease the patient has for a guest."
This perspective—what kind of patient the disease has for a host—formed the basis of the precision medicine report published in 2011 that propelled a research agenda that forms the core of precision medicine.
"It asks the question: Who are you and where does who you are situate you in the intersection of environmental exposures, clinical history, family history, genomic sequencing, gene expression, and epigenetic signature, just to mention a few of the data modalities," Kohane said. "Understanding that allows us to understand what else to expect in a given individual."
Read full article in HMS News