Precision Medicine 2015: Patient Driven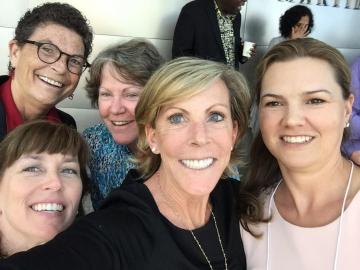 This first in an annual series of Precision Medicine Conferences took place June 24–25 in the Joseph B. Martin Conference Center at HMS. Attended by over 400 participants from academia, industry, government and the community, this first installment focused on changing medicine from the bottom up. 
Keynote speaker Matthew Might set the stage with a compelling story of his own search for answers for his son's rare disorder, a theme echoed by patient advocates Susan Love, Kathy Giusti, Megan O'Boyle, Sonia Vallabh and Eric Minikel, as well as by noted panelists with keen insights into the legal, technical and cost issues facing patients with challenging medical problems. 
The conference was sponsored by the Big Data to Knowledge Center of Excellence at DBMI (Patient-centered Information Commons Standardized Unification of Research Elements, or PIC-SURE), Aetna, and Elsevier.
Further reading
Listening To The Voice Of The Patient In Precision Medicine by DBMI Visiting Scientist David Shaywitz
Precision Medicine 2015 Patient Driven, a conference about implementing a patient-centered research cohort by PIC-SURE Lead Science Officer Valerie Florance
Power to the people: Citizen science meets precision medicine for rare disease by Nancy Fleisler for Vector, Boston Children's Hospital science and clinical innovation blog
Watch the conference videos
Have questions? Contact us at precisionmedicine@hms.harvard.edu