Seeding the Field
HMS summer bioinformatics program builds careers, improves health care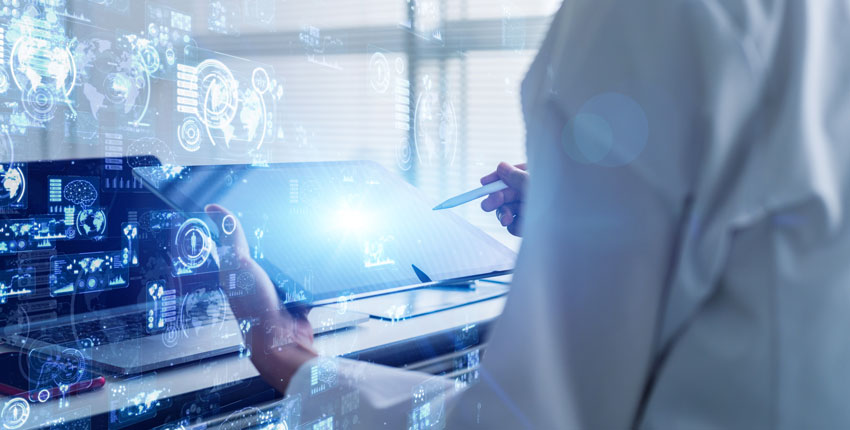 When she was growing up in Iran, Alaleh Azhir's interests included science, technology, engineering, and mathematics. Problem was, that in Iran, she said, she would have had to choose a course of study in mathematics or biology when she entered high school.
As things turned out, Azhir, now a second-year MD student in the Harvard-MIT Health Sciences and Technology Program, did not have to choose. Her family immigrated to the United States when she was a middle-schooler, so she was ultimately able to pursue both disciplines, majoring in biomedical engineering, computer science, and applied mathematics and statistics at Johns Hopkins University.
Azhir was able to hone her skills and interests in math and biology when she attended the HMS Summer Institute in Biomedical Informatics (SIBMI) in 2016 while still an undergraduate—uniting these interests with a passion for data visualization, sparked by her love of expressing herself through color and painting.
"Being able to paint with data so that it attracts scientists to interact with it, is exciting. So much better than just reading a paper about it," said Azhir.
Her SIBMI research project was mentored by Nils Gehlenborg, associate professor of biomedical informatics in the Blavatnik Institute at HMS.
"We kind of made a Google map of the genome, where you can zoom in to different areas and then zoom out to go to a different area of the genome," she said.
Taking root
The field of biomedical informatics took root more than six decades ago but only recently, according to an article published in 2020 in the Journal of the American Medical Informatics Association, has the field come into full flower.
Bioinformaticians at HMS began planting their own seeds 18 years ago by hosting undergraduate students interested in applying data analytics to biomedicine, according to Susanne Churchill, executive director of the HMS Department of Biomedical Informatics and SIBMI program director. The program has become highly competitive, and to date, 244 students have participated in SIBMI.
Read full article in HMS News