Summer Is Coming
Nine-Week Institute for Undergrads Now Accepting Applications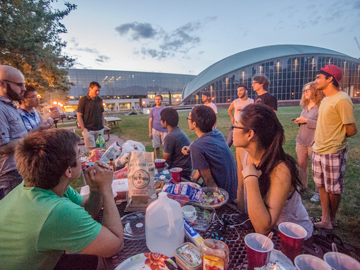 DBMI and the BD2K PIC-SURE project are pleased to announce that applications are currently open for our Summer Institute in Biomedical Informatics. This program, now in its 13th year, is open to undergrads majoring in the hard sciences and interested in progressing to post-graduate study (PhD, MD/PhD, or research-oriented MD) in the application of quantitative reasoning to biomedical challenges.
This nine-week program includes two mornings a week spent with national leaders in this field discussing cutting-edge tools and technologies, presenting clinical use cases leveraged by the application of biomedical informatics, and giving career advice and personal insights into career choices; a communications tutorial; and a mentored research project with custom matched HMS faculty.
Students live in a nearby college dormitory, receive full stipend support, and actively explore Boston and New England in the summer with new colleagues. Sixteen students are chosen each year from a large national pool.