Summer Institute Seeks Undergrad Quants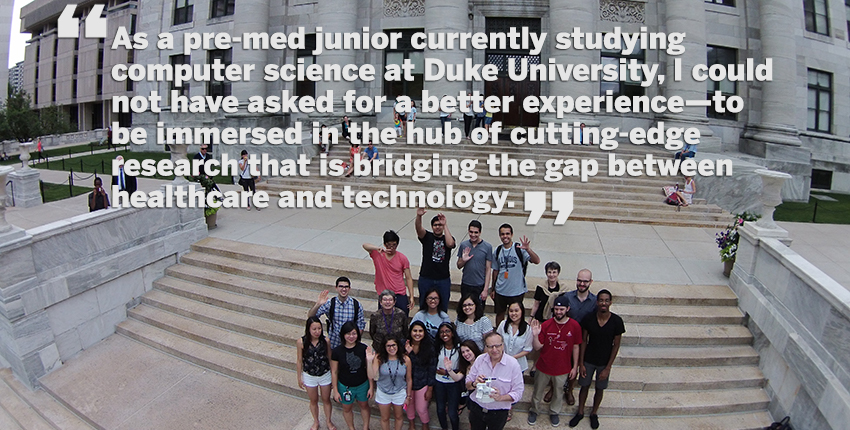 If you are a quantitatively oriented science undergrad seeking a great summer internship, DBMI's Summer Institute in Biomedical Informatics would like to invite your application to our nine-week immersion experience. Attend twice-weekly classes with leaders in the field to learn about cutting edge technologies, hear clinical use cases in which computational approaches have changed our understanding of disease, and enjoy conversations with biomedical thought leaders such as George Church, Todd Golub, and Zak Kohane.
Each of your speakers will share their personal experiences of life:work balance and how they chose their professional route (PhD, MD, MD/PhD). You'll spend the balance of your time conducting research with a hand-picked mentor while enjoying a great summer in Boston with your fellow classmates (n=16). Stay en groupe in AC'ed dorms five minutes from the HMS campus. Stipend and travel funds included!
See our previous participants' testimonials for a flavor of the program, which has been going strong for 13 years. Many of these students provide their contact info and are happy to answer further questions about their experience.
Also feel free to download our flyer.
To contact us, email BMIsummer@hms.harvard.edu.