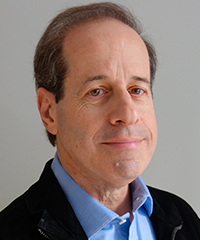 Consultant to the Sync for Science (S4S) Programs, Harvard Medical School
Since 2010, David Kreda has worked on several DBMI healthcare informatics projects. From 2010 to 2014, he served as Translation Advisor to the SMART Health IT project at Harvard Medical School and Boston Children's Hospital, collaborating with external medical and informatics experts, EHR vendors, regulators, software developers and user experience designers. Mr. Kreda oversaw concept, design, and development work for several SMART apps, including the Pediatric Growth Chart (a 2013 Red Dot Design Award winner), the Genomics Advisor, the Diabetes Monograph, and the Disease Monograph. He also helped guide the early SMART on FHIR work while it was getting its first industry attention. In 2012 and 2013, he co-led the SMART C–CDA Collaborative, whose findings (in a published paper) influenced aspects of Meaningful Use Stage 3. In 2014 and 2015, he helped negotiate a first-of-its-kind data sharing and use agreement among a dozen academic centers in the NIH-funded Undiagnosed Disease Network (UDN). Since 2016, Mr. Kreda has been part of the NIH-funded Sync for Science (S4S) effort, where he is responsible for general project management as well as developing workflow guidelines to help vendors deliver a common experience for patients to share their EHR data electronically with research projects, including, in particular, the All of Us Research Program.
Mr. Kreda has co-authored a number of peer-reviewed informatics journal articles. He is active in both the HL7 Clinical Genomics Work Group and the Variant Modeling Collaboration, an independent "tiger team" developing a variant data specification that could serve both research and clinical system needs.
Earlier in his career, Mr. Kreda worked at McKinsey, SunGard, and Reuters, while consulting independently in several areas in information technology, as well as co-founding a charitable services technology start-up. He has a BA in Economics from Yale University.