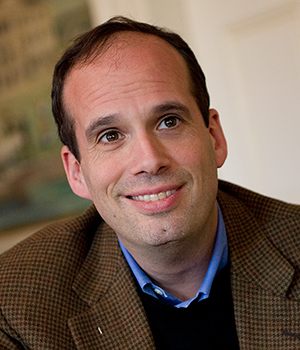 Kenneth David Mandl, M.D.
Donald A.B. Lindberg Professor of Pediatrics at Boston Children's Hospital
Professor of Biomedical Informatics, HMS (Secondary)
Director, Computational Health Informatics Program, Boston Children's Hospital.
Kenneth Mandl, whose clinical training and experience is in pediatrics and pediatric emergency medicine, is Director of the Boston Children's Hospital Computational Health Informatics Program (CHIP). He was a founding member of the Center for Biomedical Informatics where he has been the PI or Co-PI of several grant funded projects, including the transformative SMART Platforms initiative to design the "app store for health" and the Accessible Research Commons for Health (ARCH) across Boston hospitals and nationally. He serves as the Population Health Track Director as well as teaching in the "Big Data Innovation in Population Health Informatics" course for the DBMI Master's Program. Mandl received his MD from Harvard Medical School, his MPH from the Harvard School of Public Health and his clinical training from BCH, where he also did back-to-back fellowships in Clinical Effectiveness and Medical Informatics.